Three Big Conundrums for Today's Credit Managers
Problem 1. Onboarding customers faster, with more visibility while simplifying the complex.
Streamlining existing customer onboarding processes requires an understanding of the full end to end process, from 'I want to trade with you, how do I sign up?' through to 'My account is open, now what?'. You're looking at at least a dozen primary and secondary data sources to help you validate and make decisions about whether to extend credit or not. You may even be responsible for different business lines who all require variations of their own.
As credit managers you have to consider the channel your customer is coming through (web/rep/store) and the degree of checking you'd like to do based on the sales channel they're coming through. This needs to be done without impacting customer experience.
Then you also need different levels of checks based on the degree of risk you're exposing yourself to, this helps you to manage costs.
It is such a big topic and requires a strategic lens for your individual businesses however mostly all answers lie in just three words: technology-enabled automation.
"Technology exists today that enables you to solve and improve end-to-end customer problems. Self-serve, at the click of a button."
We are not talking about expensive ERP-like installations here. We are talking, same day, ready to go SaaS solutions. No custom builds needed, little disruption and minimal cost.
SaaS (Software as a Service) applications are typically accessed by users using a web browser. Key benefits of SaaS products include:
Accelerated delivery – you get multiple new improvements and features in quick succession, typically daily/weekly, generally with little to no disruption.
Multi-tenanted use of the product by multiple users, which drives cost efficiencies for all users.
API (Application programming integration), affordable integration, managed and maintained for you.
Maintenance, Training, Support – typically all of these costs are covered in your licensing fees.
Latest technology – New and better ways of delivering superior experiences are rolling out daily. SaaS companies typically stay abreast of these and upgrade, most of the time without you even knowing.
Streamlining a business using technology can significantly simplify the process, achieve digital transformation, increase service quality, improve data, improve service delivery, increase revenue and reduce costs.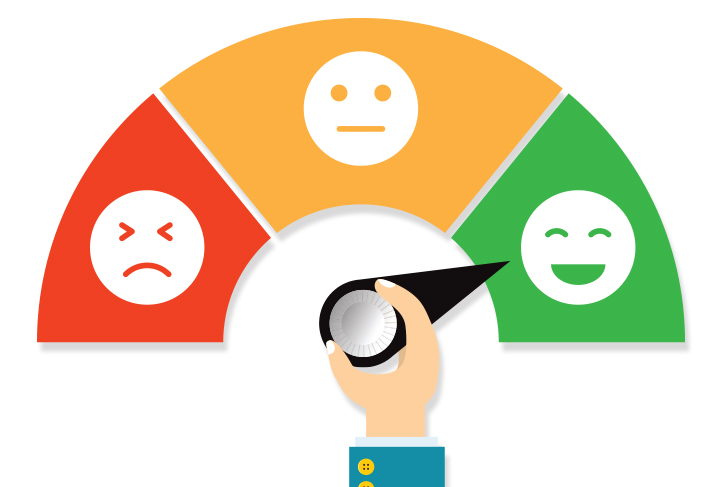 ---
Problem 2. As competition rises, improving customer XP for increased revenues
We all know that superior Customer Experience equates to increased sales, revenue and loyalty. According to Forbes, it brings in 5.7 times more revenue than competitors who lag in this space. What does 'superior' mean, and how do you measure it in your business?
Ask your customers what they think using NPS (Net promoter score) software which is cost effective and enables you to use data to make business decisions instead of hearsay or best guess. Net Promoter Score (NPS) is used to measure customer loyalty and how likely they are to refer your products and services to others. NPS helps identify who among your customers are promoters, passives, and detractors.
The feedback enables you to understand where and what in your workflow needs improving, all of which is achievable via technology.
Next is having the ability to create experiences tailored to your own business, from sales to finance to marketing, including streamlining your approval processes – a baseline requirement. So how can you achieve this without it costing the earth?
With the advent of AI,ML, OCR, and especially customisable interfaces and the many other technologies available, streamlining the user experience is not only achievable but it's also expected.
All of these technologies typically feature and continue to evolve in most SaaS products ensuring you are always ahead of technological advancements.
---
Problem 3. Your need to identify your customer collides with data privacy
As credit managers, I don't need to tell you what is required here. But, for shizz and giggles – identification for fraud prevention and of course to bind agreements, legally binding contracts, data collection, data storage, data security, data ownership, credit risk profiles, identity risk profiles …and the list goes on.
"Staying on top of governance and legislation as regulation evolves especially around data, is going to be critical in order to remain relevant."
I'm not a lawyer (so please seek legal advice for clarity), but I know a thing or two about contracting. Let's start with identifying your applicant and those key stakeholders involved in the contract. Here's why this is important – a contract to be legally valid, as you probably know, requires an offer, acceptance, consideration, intent, together with certainty of terms and parties need to be legally capable of signing.
But how do you know the person signing the agreement is actually that person, and they are connected with the applicant entity?
Now add into the mix the rules around collecting, storage and usage of data. Data protection and privacy legislation is changing worldwide as more and more social and economic activities move online. Of most concern is sharing of personal information to third parties without notice or consent.
A good example of these changes are the GDPR regulations, which nearly all of us would've come across by now. In Australia, privacy principles are laid out clearly on the OAIC website (I encourage you to read them). Also note: A breach of an Australian Privacy Principle is an 'interference with the privacy of an individual' and can lead to regulatory action and penalties.
For us in Credit Management, there are many questions to ask and answer.
What happens when your customer says: "Yes, you can view my drivers licence but you cannot store a copy of it" or "Yes, you can use this data supplied to approve my trade credit application, but it must not be shared" (for example, with credit bureaux).
The future state may be that customers gain visibility of where data is being requested (via NFTs) and have full control of that to approve and push it, or not as may be the case.
"No doubt, customers will become more aware and vocal of their rights to data ownership, and we will need to stay ahead of that curve."
A good example of this is having the option to not store applicants and key signatories' identifications, by wiping these from any database to protect your customers privacy and their individual right to do so.
With regard to data privacy and protection – technology again, especially SaaS will stay on top of this with you (I use the term 'with you' because creating technology is about the customer and SaaS provider working together in a valued partnership).
---
Author
To learn more about how technology can help your credit department mitigate risk and unlock revenue more quickly for the sales team, talk to Miriana Lowrie, CEO at 1Centre. Miriana and her team have produced an eBook titled "How to spot identity fraud across all your sales channels" which you can download today here. Before becoming the CEO of 1Centre, Miriana had 20 years of experience in big banking and understands how poor process and use of technology can frustrate employees, customers and doing great business.
Part 2 of 3-part series. Part 1 is here >