Build for Complexity
Intelligent workflows for
complex business structures, processes,
hierarchies & decisioning.
It's called 1Account. You can configure customer experiences and approval workflows for each legal entity, country, marketing campaign or group targeting (e.g., Associations) in your company! No more builds, sign offs or waiting. Instead, you control the risk profile and user experience of every tier in your business in real-time. You can have:
Multiple legal, teams or marketing entities
Tailor every tier driving your trade business needs
Configure multiple decision points and processes
Designed for Flexibility
Process driven platform with useful tools.
1Centre for Enterprise is designed for a digital onboarding ecosystem where you can tailor workflows to enhance your internal capabilities. This offers your credit team complete flexibility to manage, track and action what needs to be done, and your sales teams full visibility of prospects.
What used to take weeks now takes minutes.
Fully Compliant
De-risk credit approvals with multi-verifications.
1Centre uses multi-factor automated credit, identity checks and digital footprints. Data is collected and aggregated from multiple sources including all major credit bureaux, address verification providers, and government departments. Then 1Centre verifies every factor, so you don't have to.
Scalability
There is no limit to what you can achieve.
Whether you've started a new partner program, opening 10 new stores, centralising 8 different businesses or part of an M&A – 1Centre can scale to accommodate the needs of your business. It's built to support growth.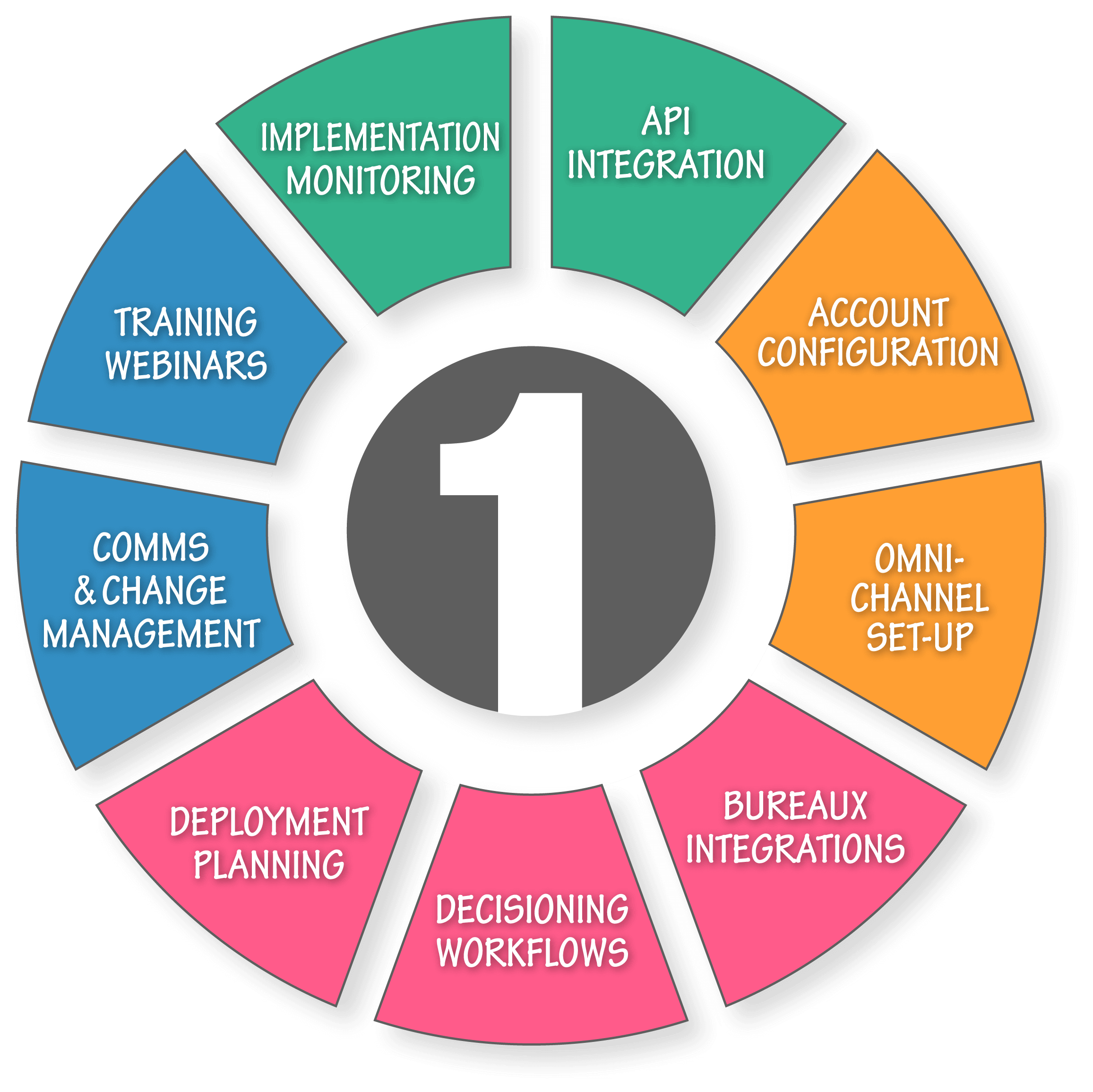 Getting started quickly
Hassle-free implementation.
Our team has thought of everything to support an easy integration. From integrating with your ERP, to the transfer of data, to the user interface, to functionality and intuitive navigation. We can have you up and running as soon as you're ready!
Support
If you're happy,
we're happy.
Once you're ready to go, our team offers a full roll-out plan, with live training webinars for your team, check in calls and quarterly reviews. Not to mention in product chat and our email support channel once you go live.
It's our mission to ensure you are using the platform to its full potential and experience success every day.
Storage
Attachments & Legals kept safe.
Fully encrypted in transit and at rest, your data is stored safely on AWS S3. From Financials, to Trust Deeds, whatever you need. And to ensure no confusion, your customer also receives copies of any legal contracts they've agreed to. Don't worry, we've got you!
30% increase in revenues


in the first 3 months
(where all sales channels are on)
Experience the power of 1Centre
We're here to provide the best solution for your business. With over $3bn in credit approvals we know we can help.
%
reduction in credit calls