Omni-channel: Customer Choice is Paramount in trade
An Omni-channel experience is a multi-channel approach to marketing, selling, and serving customers in a way that creates an integrated and cohesive customer experience no matter how or where a customer reaches out. It gives the customer choice about how they make that first interaction with you.
There has not been a year quite like 2020 in the modern era. If nothing else, it has highlighted a need for the development of technology that embraces an Omni-channel approach to enable us all to connect, to communicate and to build and develop trust in our social lives and businesses.
In our personal lives, that meant getting used to social distancing, wearing masks and doing everything from visiting our loved ones to meeting for a date via zoom conference call. In business however it required a different approach. An Integrated, flexible and multichannel strategy to allow us to respond to the questions of multiple tomorrows in a rapidly changing world where overnight the entire environment could go from relative normalcy to hard lockdown.
---
Enable your Customers
To successfully implement an Omni-channel strategy requires cross departmental coordination. For Marketing, Sales, Support and Success departments, this necessitates a sharing of data and learning experiences towards seamless collaboration in order to proficiently handle and tailor their relative expertise to the customers needs. For teams, it means an integrated network of information, flexibility to react to changing situations and trust in their ability to make decisions amongst an ever more dynamic marketplace.
---
Enable your Business
More than just multi-channel engagement, enabling your customers to onboard and expand using their chosen channels aligns them to your business in a way that makes them feel personally connected. In building business relationships, especially in times where staying connected is more difficult than ever, the personalised touches add a mutually supportive connection that helps to build trust, promote engagement and ultimately, enables growth.
Whilst online transactions continue to grow, consumers still want to touch, experience and assess products in person as a way of de-risking the purchase. McKinsey & Company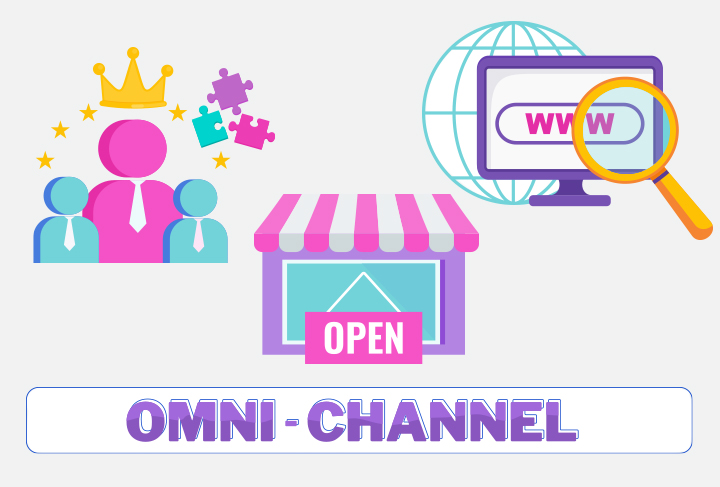 ---
Lessons
2020 united us all in our need to stay connected, but apart. We all learned that such things as social distancing and wearing masks were essential for staying safe and protecting our loved ones and the wider community.
It seems implementing an omni-channel growth strategy is the business equivalent. In 2021, we explore a new world. To be a mover and shaker in this age we must create an integrated network of information sharing that enables teams to respond to the changing times with pace and flexibility. We must engage our customers on their terms, giving them choice and the ability to grow with our business, increasing value by growing together.