Five big benefits for automating your trade-credit processes.
Software has been around for decades. And is still used to help humans solve problems by automating a specific task. As software advances so too can the problems it handles. Automating Trade-Credit Processes is no exception. Business Process Automation automates those everyday repetitive manual processes, using technology.
Credit management is a perfect candidate for process automation.
Imagine every step of your credit management process. Draw a visual representation in your head. Include all stakeholders involved, all staff, all customers. Now imagine that all being 90% faster, easier and more compliant – congratulations, you have imagined automation!
Automation streamlines all the dots. And of course, groups of dots may be joined by different technologies – generally through an Application Process Interface, or as we commonly know it, an API.
---
Benefit 1: Adherence to compliance & regulatory requirements by automating trade-credit
As credit professionals here are a few items in this category that spring to mind for me:
Terms & Conditions (T&C's) are up to date and compliant;
The person/s signing are who they say they are;
The e-signature is compliant with the laws of that region;
The data you're using to make decisions is up-to-date and accurate;
Finance/Credit Teams are up-to- date with your company's credit policy.
Process automation software can help businesses achieve regulatory
compliance with ease, reducing data quality issues, version control,
human error and poor service to name a few.
Technology that exists today to help you solve these problems:

When you need to update your T&C's in whatever customer onboarding software you use, this happens immediately – so no build requirements – and any applications in flight will be served the latest T&C's. This manages version control and keeps costs and time delays at bay.
Technology these days will have facial recognition built in, if you require this. This is particularly helpful if you have issues with online fraud, and this tech should enable you to tailor who you need to double check.
E-Signatures are as common as any other these days, to be sure check out your local legislation or ask your legal team too.
Check out the API's your software of choice has – does this solve the key problems in your business around data quality and accuracy.
Does your system allow you to automate decisioning? And if it does or doesn't, how do you ensure your teams have the right tools and resources to support the decisioning process – this includes 'Pricing Approvals'. Technology enables you to curate real time workflow processes, choose that solution!
---
Benefit 2: Reduce human error by automating trade-credit
We all make mistakes whether we want to admit it or not.
Think of all the opportunities for human error in your end-to-end onboarding, credit approval, and relationship cycle. How many times have you shook your head at an incomplete or incorrect application?
Bad data, dubious identity, time delays, frustrated stakeholders, the list goes on. Almost all paper-based technical tasks can be automated. Business process automation uses software
to automate repetitive tasks that require manual labour.
With automation you will see error rates decrease substantially.
This means less re-working, reviewing, and following up. It will help your business reduce costs and increase profitability, especially in areas that require manual paperwork.
Because process automation speeds up internal operations,
it's easy to save time and money on the resources required to
complete these processes, and you can reassign previously
assigned employees to manually perform more important tasks.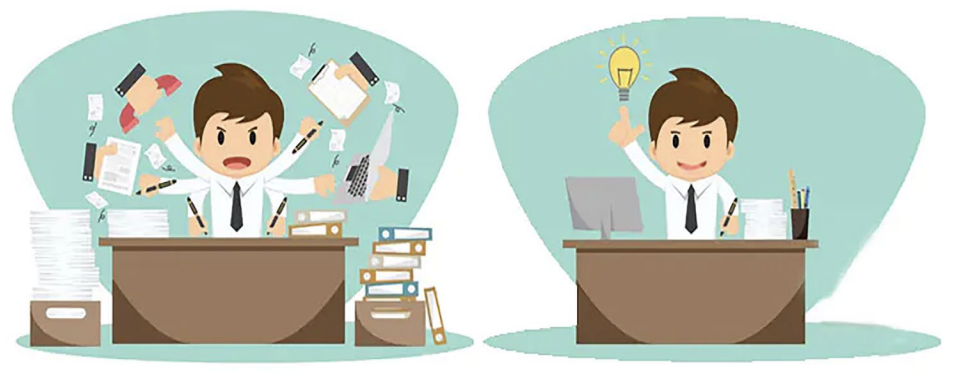 ---
Benefit 3: Reduce inconsistencies and rework by automating trade-credit
And reduce conflict with everyone following a standardised process!
When conflicts arise between finance and sales, it is rarely about
the people involved and almost always about the processes,
systems, and data.
Sales and finance are essentially focused on the same goals which are to drive revenue and to win and keep customers. Often these teams are not collaborating to achieve these goals because they are working on different systems and not seeing what the other has in front of them to onboard new customers.
Imagine achieving >30% growth without having to invest in additional resources. This can be achieved by implementing the right systems and processes to capitalise on prospect traffic you may not be
seeing, by automating repeatable processes, and by helping the sales
teams convert more of what they're already getting.
Modern cloud technology is advancing faster than ever before, so exploring and implementing standardised systems will enable you to scale without (necessarily) investing in additional resources as your business grows.
---
Benefit 4: Safe document control and storage by automating trade-credit
The headache you didn't know that you have.
Keeping your company's customer records secure is as important as
maintaining secure passwords, firewalls and restricted access
on your IT system. Secure offsite record storage not only eliminates
the headache of developing and maintaining your own document
management system, but also allows for immediate retrieval and
lowers internal risks.
For example, documents in folders on a computer or a network
drive are only marginally better than documents in a filing cabinet.
If we look at documents on a computer they are only really available to
the person who has access. Worse yet, most computers aren't really
backed up. If the hard drive fails, the document is lost.
In fairness, who hasn't lost documents on their own computer? You store them one way, maybe months ago, and then forget where
you stored them or what you called them. With a true online document management system, backup and recovery of the data and documents is automated. So even in the case of natural disasters or man-made disasters, the documents are still safe and secure with electronic/encrypted document storage. This means that even in the face of a catastrophe a business can still function and you have a disaster recovery plan in place.
You may also want to ask customers to provide their personal information including identification. If you do, you must meet privacy obligations when collecting, using, storing or disclosing this information. Automation will ensure that you keep the documents you are legally required to and will store them safely.

---
Benefit 5: Speed – get to sales faster by automating trade-credit
Side benefits: Happier sales team and happier stakeholders
Automation allows you to complete tasks more quickly and accurately
than you could by hand. This can save you time and money.
Let's go back to that process map you've drawn on your whiteboard. Include all stakeholders involved, all staff, all customers. Not only will
automation speed up every single step, it will also remove a bunch of
unnecessary steps.
Here's an example: Auto decisioning speeds up approvals
by making micro decisions for you. You can create digital decisioning workflow automations that ensure the right algorithm (the rules, predictions, constraints, and logic that determine how a
micro-decision is made) is applied to every unique application.
And, if an application is not approved, then what?
Again, technology will allow you to curate decisioning workflows whether automated or through a hierarchy of approvers.

This stands as a primary benefit: It helps you monetise your customers more efficiently.
Automation will help Finance & Credit Teams approve and onboard
more trade customers in a shorter time frame, through multiple sales
channels providing exceptional customer experience.
---

So when it comes down to it, how much should you spend on BPA to ensure you achieve a healthy return and what should you measure?
Quantitative ROI
Time saved per task
Overall cost saving per function
Conversion rates
Productivity and output
Internal operational costs
# of application resends
Fraud related cost savings
Labour reduction (e.g. data entry)
Qualitative ROI
Brand reputation
User experience
Improved visibility
Qualified data
Internal policy compliance
Unified workflows across entire org
Better supplier/buyer relationships
Team cohesion between sales and finance

Whichever way you cut it, automating credit management processes will help you speed up approvals, improve compliance, improve communication, and reduce costs.
Now, look around you and think, "what can I automate first?".
Check out 1Centre Solutions to see how you can automate your trade-credit onboarding with our 'click and play' solution!
---
---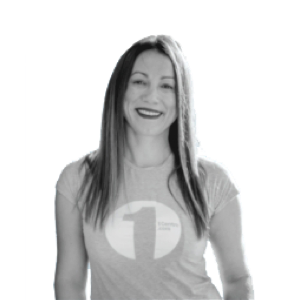 Author: Miriana Lowrie
With 20 years of banking experience working with BNZ, ANZ, and ASB working in Strategy & Business Improvement, Miriana became increasingly curious as to why opening trade accounts was still so paper-based … and so incredibly laborious. She knew that it could be made far more seamless and easy with the right automation and integrations. 
Miriana set out on a journey spanning over two years to interview suppliers and business consumers across sectors to ideate, plan and blueprint the ideal solution to solve the most significant issues in trade credit. And in 2016, 1Centre began.